Two weeks of eco-camp in Gadzhyna gorge have ended. For two weeks we were collecting garbage on the highest and the most popular ridge of the Carpathians —Chornohora. We went out to collect waste daily, except for the days when the weather prevented us from getting out of the tents. Those who could walk a little went out for waste every day, wearing bandages and plasters and suffering from sunburns. The restpulled themselves up and sorted the waste collected the day before at the base camp. It was fun and scary, cold and hot, lovely and hard, but in general — it was unbelievable!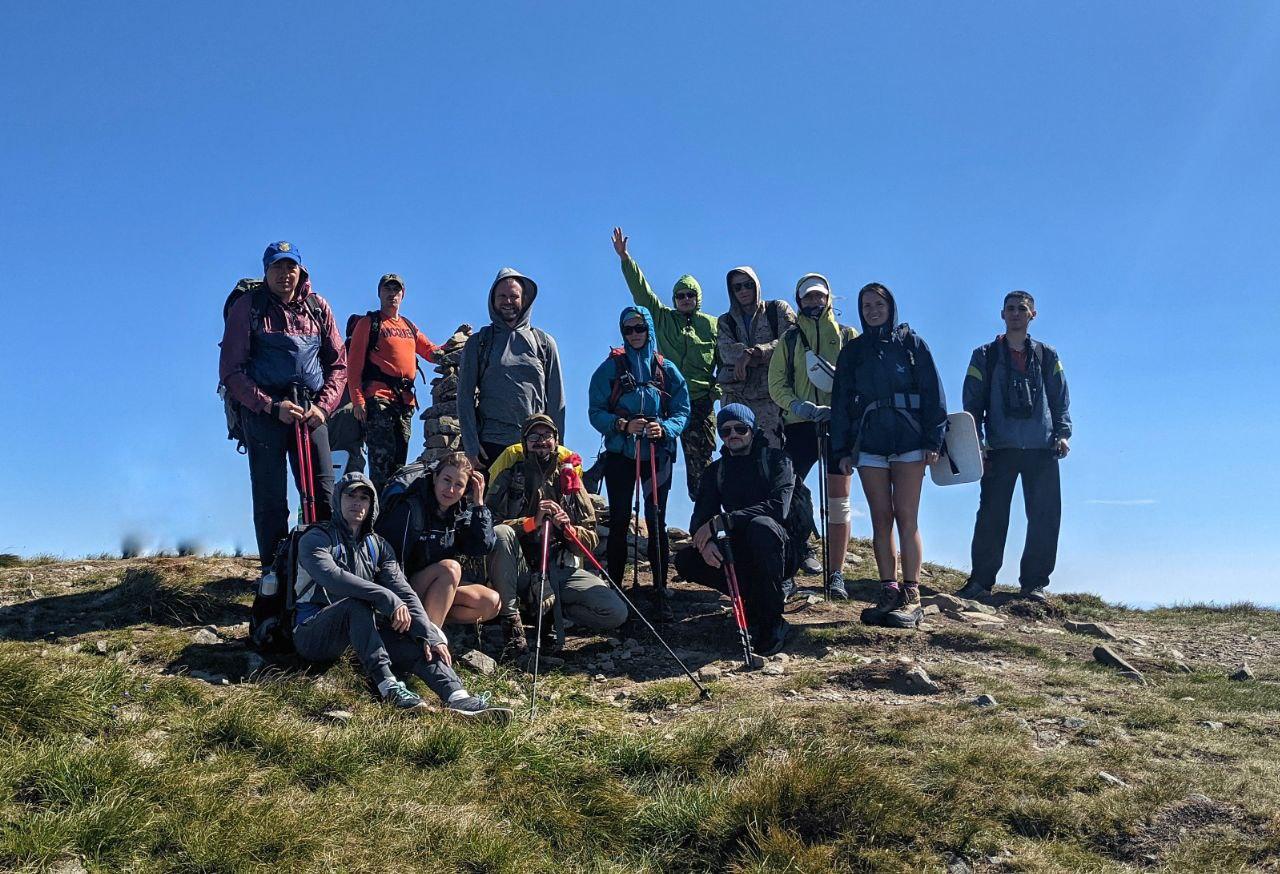 ☘️ Cleaning results:
▪️ Sites in Gadzhyna gorge and dark corners of the woods: cleaned up.
▪️ Sites on the ridge in the direction of Hoverla and Pip-Ivan mountains: cleaned up.
▪️ The route of Spytsi –Maryshevska mountains to the Gadzhyna mountain meadow: cleaned up.
▪️ The route to Kizi-Uvloga gorge from the lower Gadzhyna gorge: cleaned up.
▫️ Nesamovyte lake: the sites have beencleaned up every few days, but every time we came and found new waste. We collected two large piles of waste — as much as we could, there were only burnt cans and broken glass left.
▫️ Hoverla mt. (top):it will be a separate off-seasontask, now there is too much tourists there + the stele requires restoration.
▫️ Hoverla mt. (descent to Zaroslyak base, site near Zaroslyak): cleaned up.
▫️ Pip-Ivan mt. (top): the observatory is being restored, a lot of construction debris, left untouched.
▫️ Ruins of the shelter near the Vukhatyi Kamin mt.: the sitehas been cleaned up, but there is a huge pit from which it is illogical to carry waste to Gadzhyna gorge. It will be a separate task when descending to Dzembronia.
▫️ Brebeneskul (lake): the siteshave been cleaned up but new waste keeps appearing theresometimes, a lot of broken glass and burnt cans in the rocks. We failed to remove everything.
The total cost of the camp made UAH 23,313
Breakdown:
UAH 3,900 — tickets for organizers and guests
UAH 2,680 — general first aid kit
UAH 1,836 — camp equipment
UAH 2,268 — radio sets
UAH 575 — gloves, waste bags
UAH 900 — paracord
UAH 284 — Nova Poshta shipments
UAH 1,800 — fuel
UAH 9,070 — products

We thank our partners and guests, who helped usnot only to collect waste, but also to gain useful knowledge and unforgettable experience, as well as to close a number of organizational issues:
– BilyiSlonGadzhyna camp for their help in waste collection, bath, shower and power supply;
– Аlisa Shramko for training on premedial first aid
– Roman from Yaremche for having transported the organizers at the fuel cost;
– Serhii Vasyliuk, leader of the Tin Sontsia band for his performance at the creative evening.
And, of course, many thanks to everyone who got involved as part of a team of volunteers, participated financially, provided advice and inspired us throughout the preparation process. This truckfilled with waste from the slopes of Chornohora is the result of our collective work. The further – the better!

We will be grateful for the support of our activities