This week our team visited TarakanivFort once again — this time we collected new waste, and,what is the most important,installed waste bins on the territory.
"People leave litter in the fort partly because they have nowhere to put their bottles and wrappers there is no landfill on the territory! During our first clean-up in the fort, tourists approached usand used our bags to drop litter. The fort was perfectly clean those days. This is an obvious need ofthe fort visitors, and we are going to address it," – said Alina Kosovska, director of the foundation.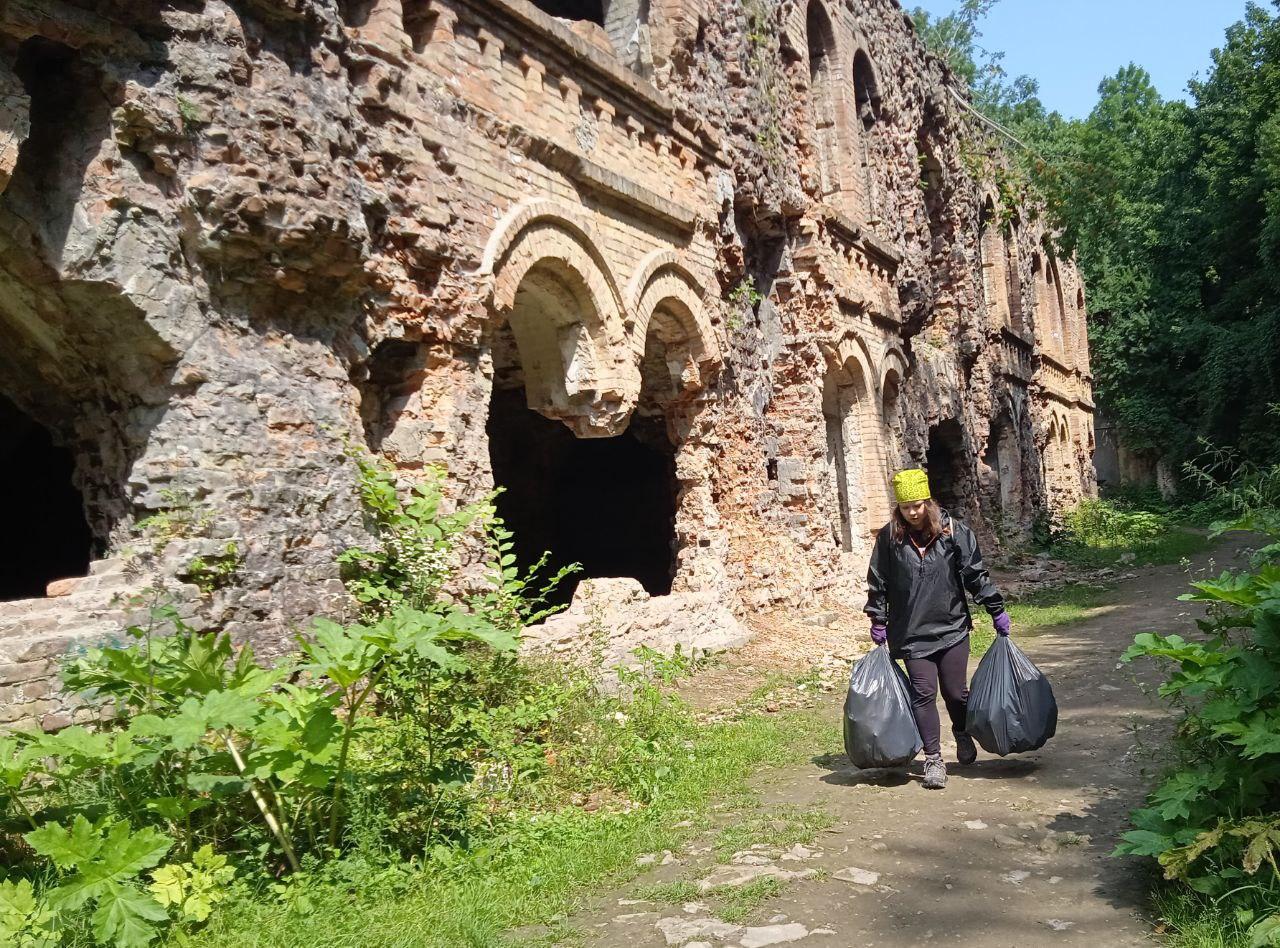 We spend UAH 550 to purchaseconstruction materials and made simple waste bins, which were placed on both sides of the trail outside of the fort. We left some part of the material to the local community for future use — if tourists happen to destroy the installed waste bins, the community be able to install new ones without our involvement.

Antonina Sviridova, a volunteer from Chernivtsi, produced information boards for the fort visitors at her own expense andtranslated the most important ones into English. We have placed them in appropriate locations to inform tourists about the rules of stay in the fort and possible dangers.

It took three days to complete work in the fort. During this time, we also visited the scientific department of the Dubno Historical and Cultural Reserve and agreed on further work in the fort and information for large tourist stands. Expenses for consumables and transport costs amount to UAH 566.

We are grateful for your continuous support of our projects!