These two piles of wastewere collected in the mountains in three days (the first is not recyclable, the second one has been sorted and will be recycled). We had around 150 bags in total. We had so much, because the waste is mostly localized in several landfills, one of which is located in highlands, but not scattered along the route.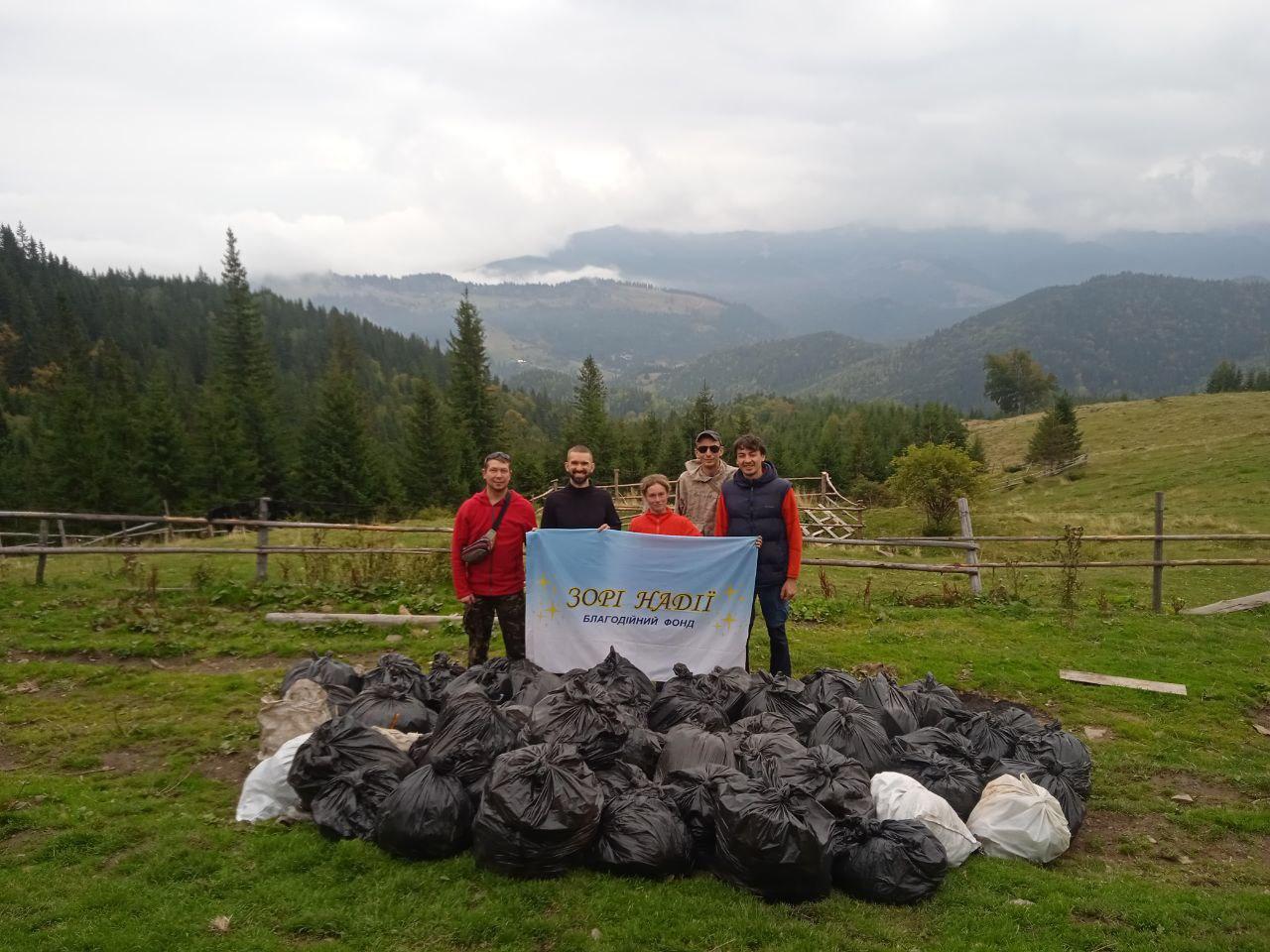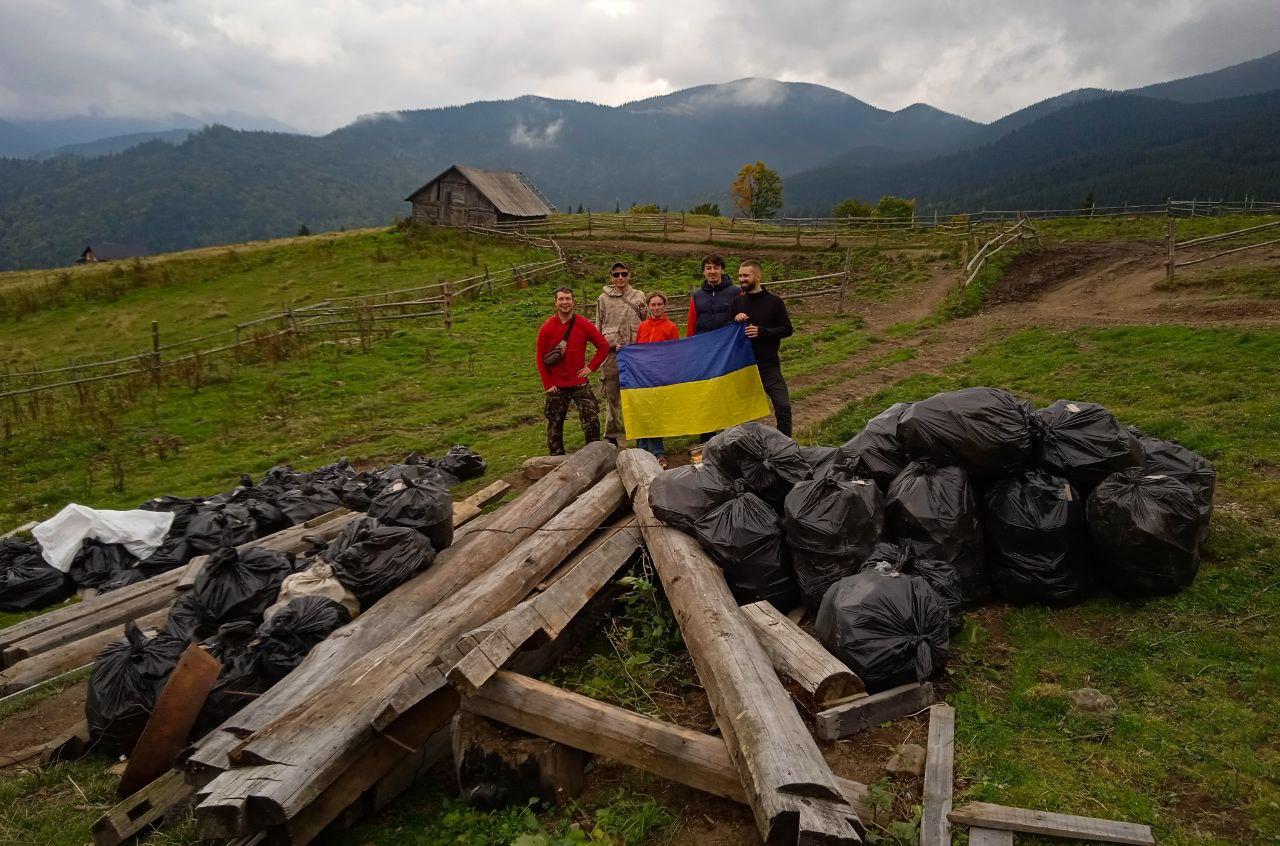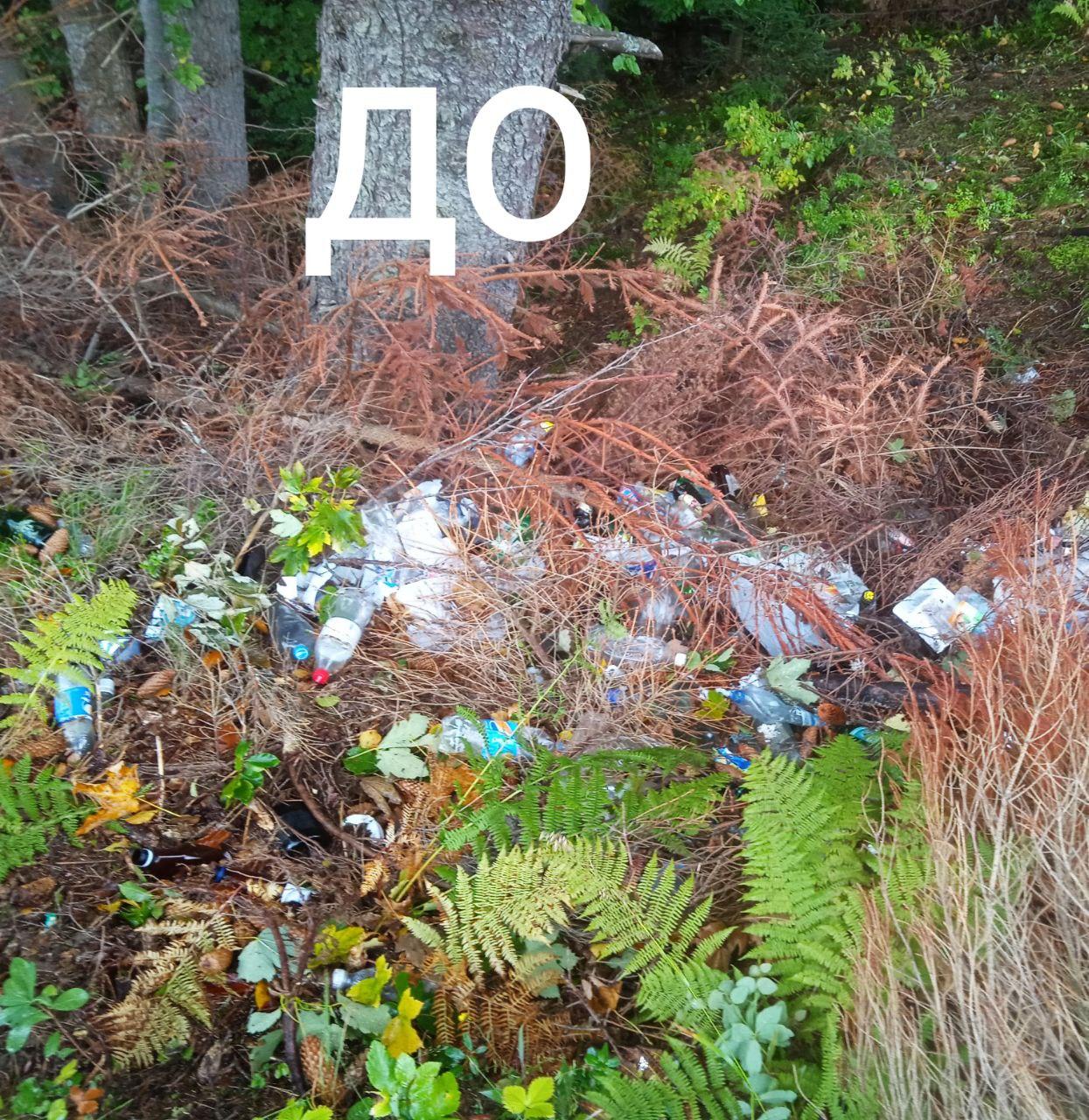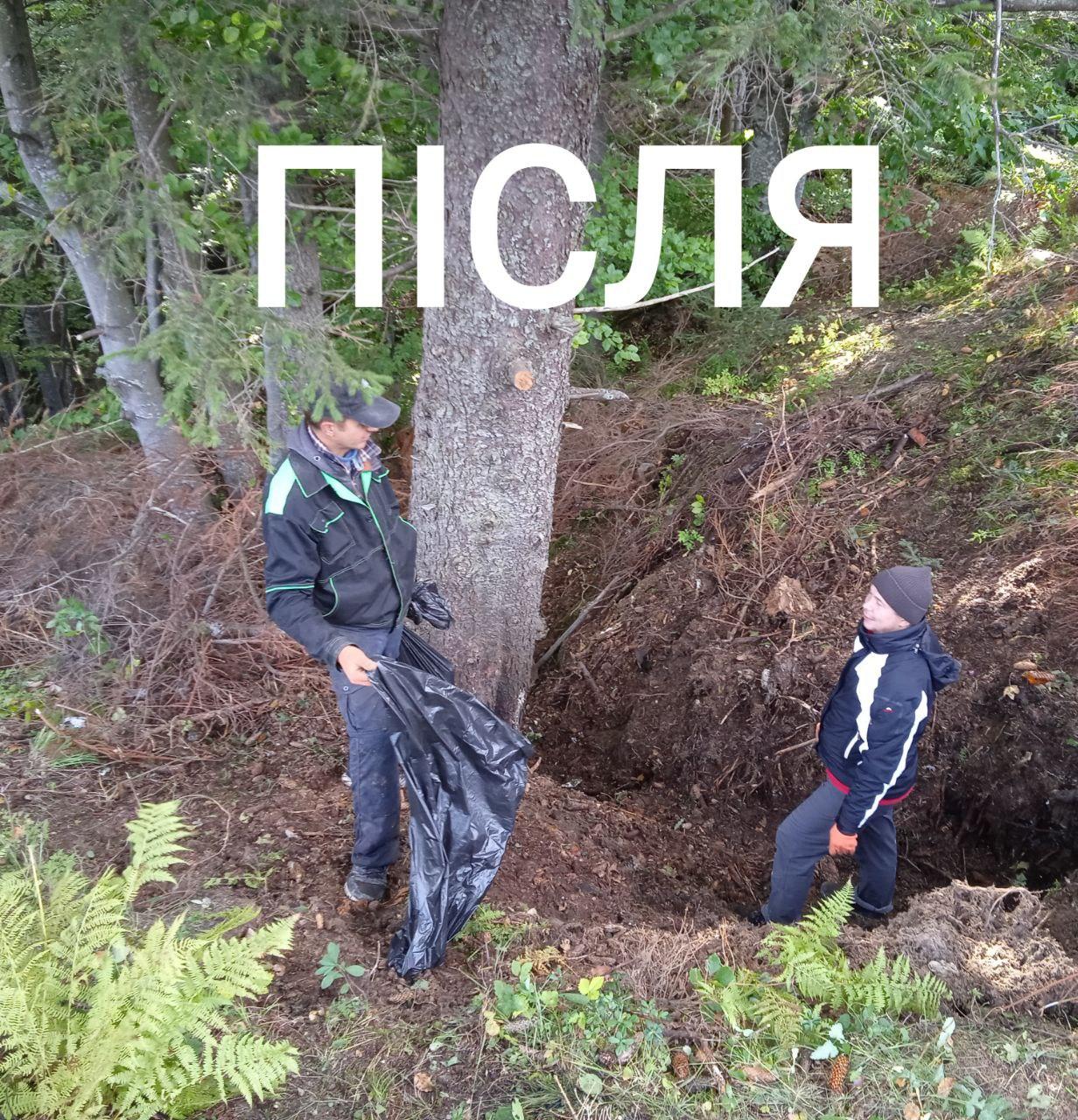 Do you see a big pit in the second photo? No, it is not a trench we dug to play guerrillas. We took out the waste that had been dumped there for five years (according to the expiration datesmarked on the labels). Fifty bags at least.
This pit is hidden in the woods near the Smotrych montane meadow. There are no paths or routes leading to the pit or passing by, so tourists mostly do not have any idea that it exists. This is waste from the cheese dairy in the montane meadow. It should be definitely brought down to Verkhovyna, particularly, considering that the cheese dairyoperates its own trucks. But instead,it is thrown into the woods…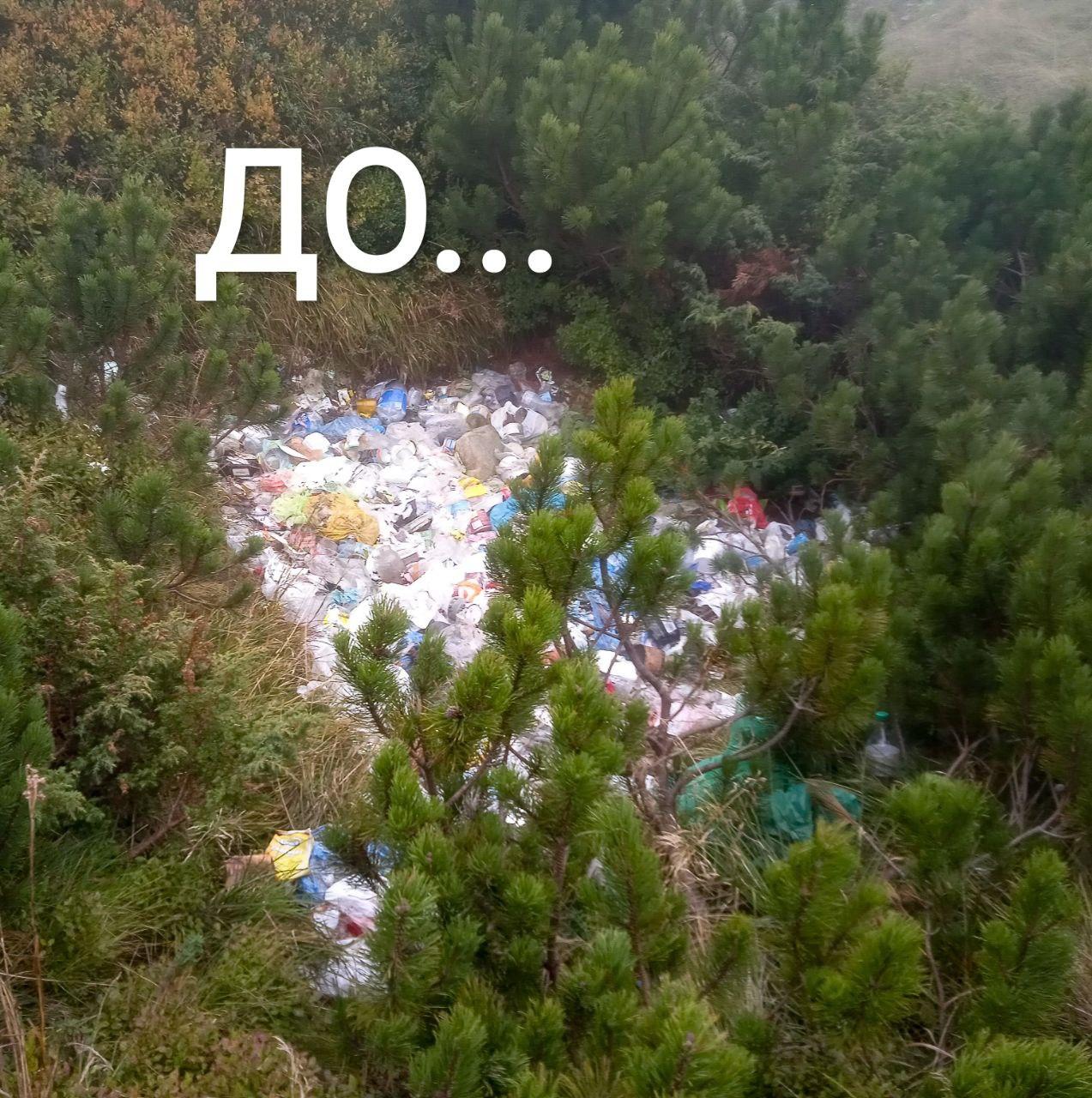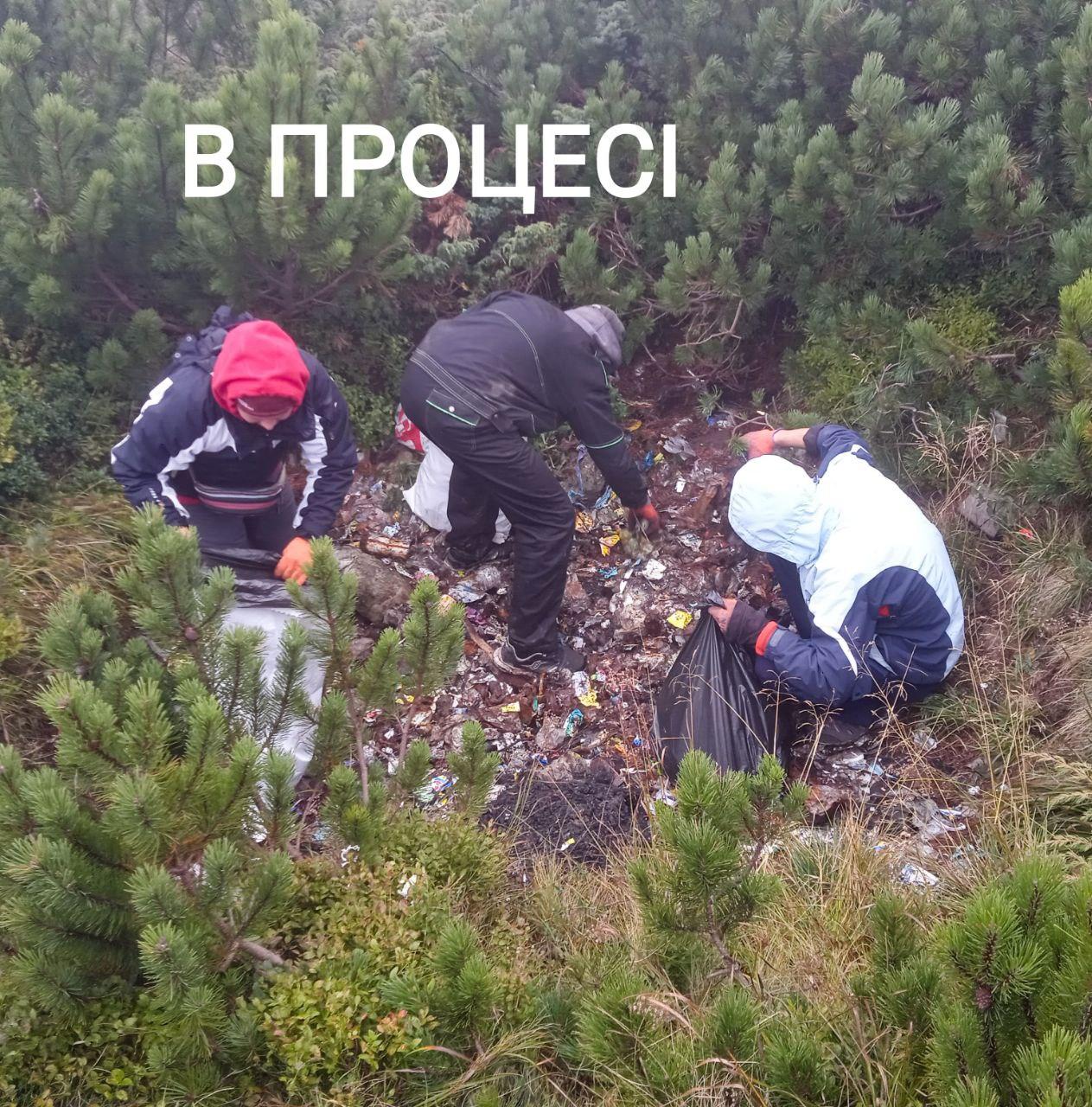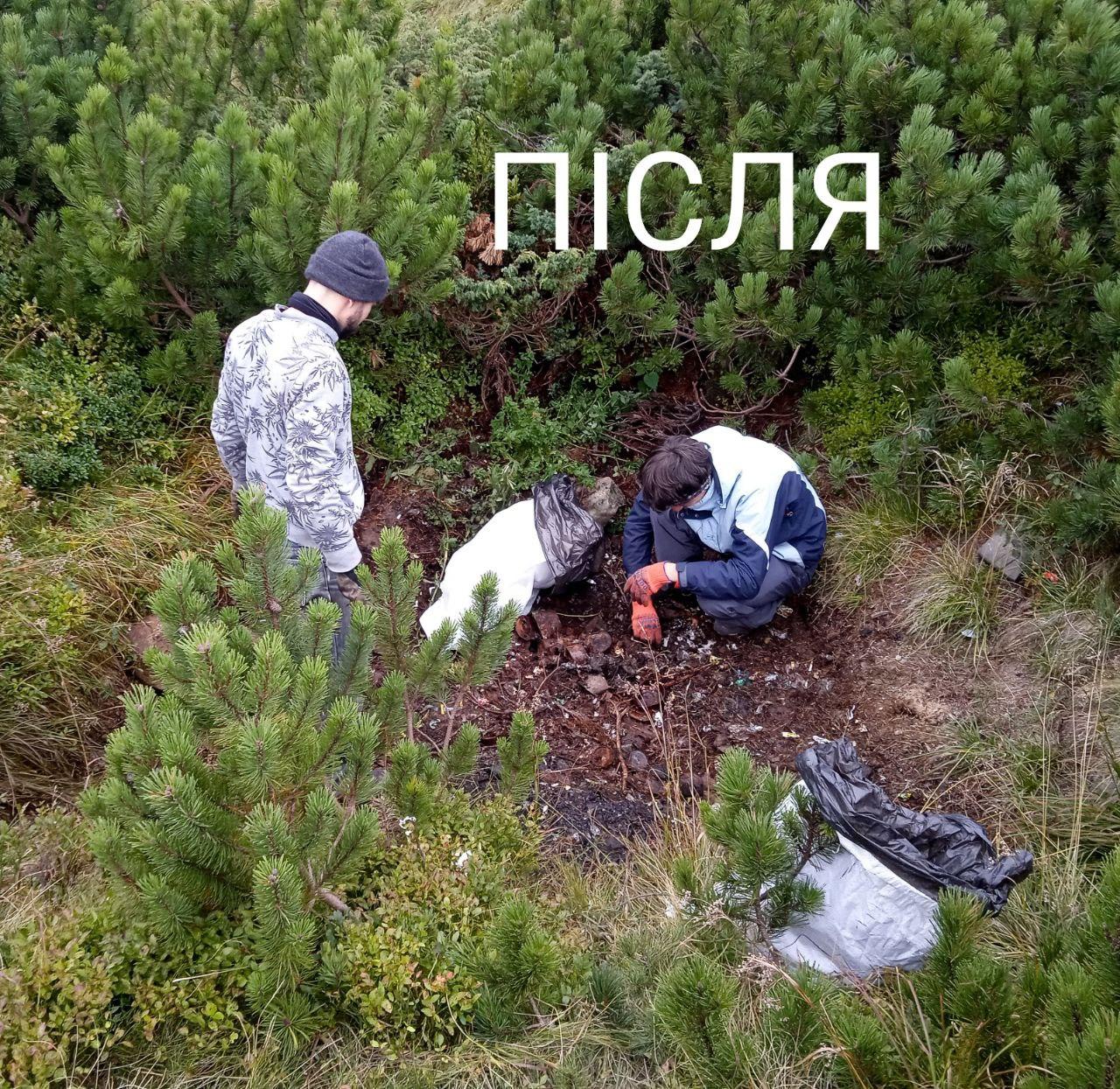 When we came here, we saw a black raven sitting on the ruins of a tourist sheltershouting dissatisfiedat the bags moved by the wind. From a certain angle, it all looked like a landfill. In fact, it was just a popular camping site for tourists climbing up Chornohora from the side of Dzembronya.
This huge pile of glass, plastic and junk stuff was found on the sitein a saddle near Pip-Ivan mt. in the Chornohora. Neither locals nor jeeps come here — all this was brought by tourists who were too lazy to take down empty containers from their foodstuff. The waste filled a huge pit. If you see such a pit in the mountains, it does not mean that you need to throw your garbage there! You'd better take some waste to make life easier for volunteers.