This winter Alina Kosovska, director of the foundation and leader of a volunteer mountaineering group, made her first attempt to make the longest mountain route — the Transcarpathian Tourist Route. It took her five weeks. The length of the route is 398 km. It includes almost every highest and most challenging sections of the Ukrainian Carpathians. On February 14, the expedition ended successfully: Alina managed not only to pass this route for the first time in winter, but also to leave first aid kits on the way for travelers who will take this route or some ofits sections.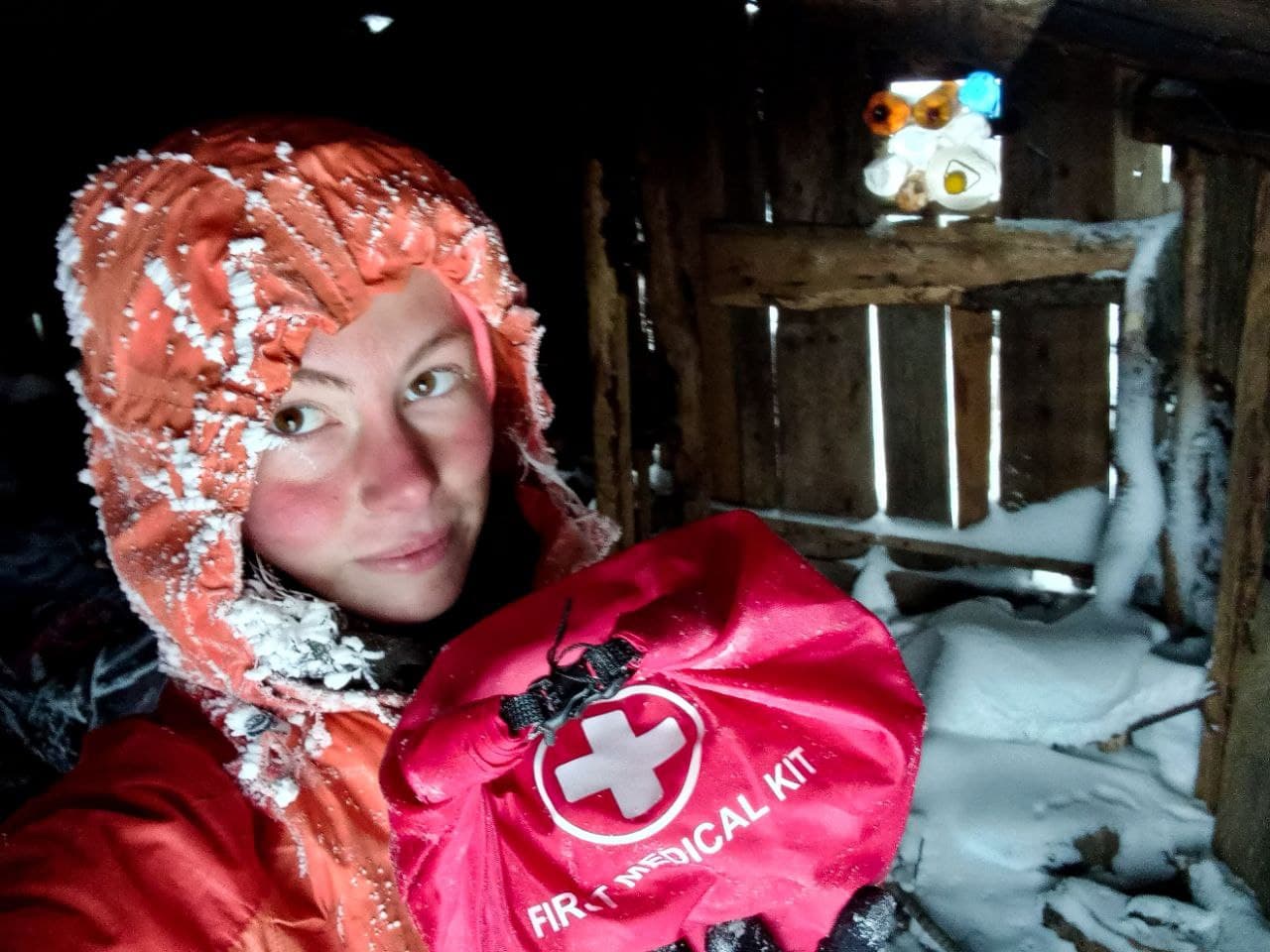 "Of course, every traveler must have a personal first aid kit in the mountains. We work to ensure that people do mountaineering responsibly without any risk for themselves. But anything can happen, and vital supplies such as basic medicines can sometimes save lives. If few extra kilos in my backpack on the route can save someone's life, I'll take them without thinking twice," Alina says about the project.
High in the mountains on the route there are shepherd huts where travelers stay overnight. There are three types of huts —kolybas, where in summer Hutsul cheese dairies operate, hunting cabins and special tourist shelters built by the reserve. Theseall are simple wooden buildings with stove ledges and stoves or open fire sites. There is a good tradition in the tourist community to leave dry firewood, supplies and medicines for other travelersin such huts. In such huts, located along the Transcarpathian Tourist Route, Alina left the firstaid kits stocked at the expense of the foundation.
A hut near Cheremkha mt.
49°01′41.29″N 22°42′08.55″E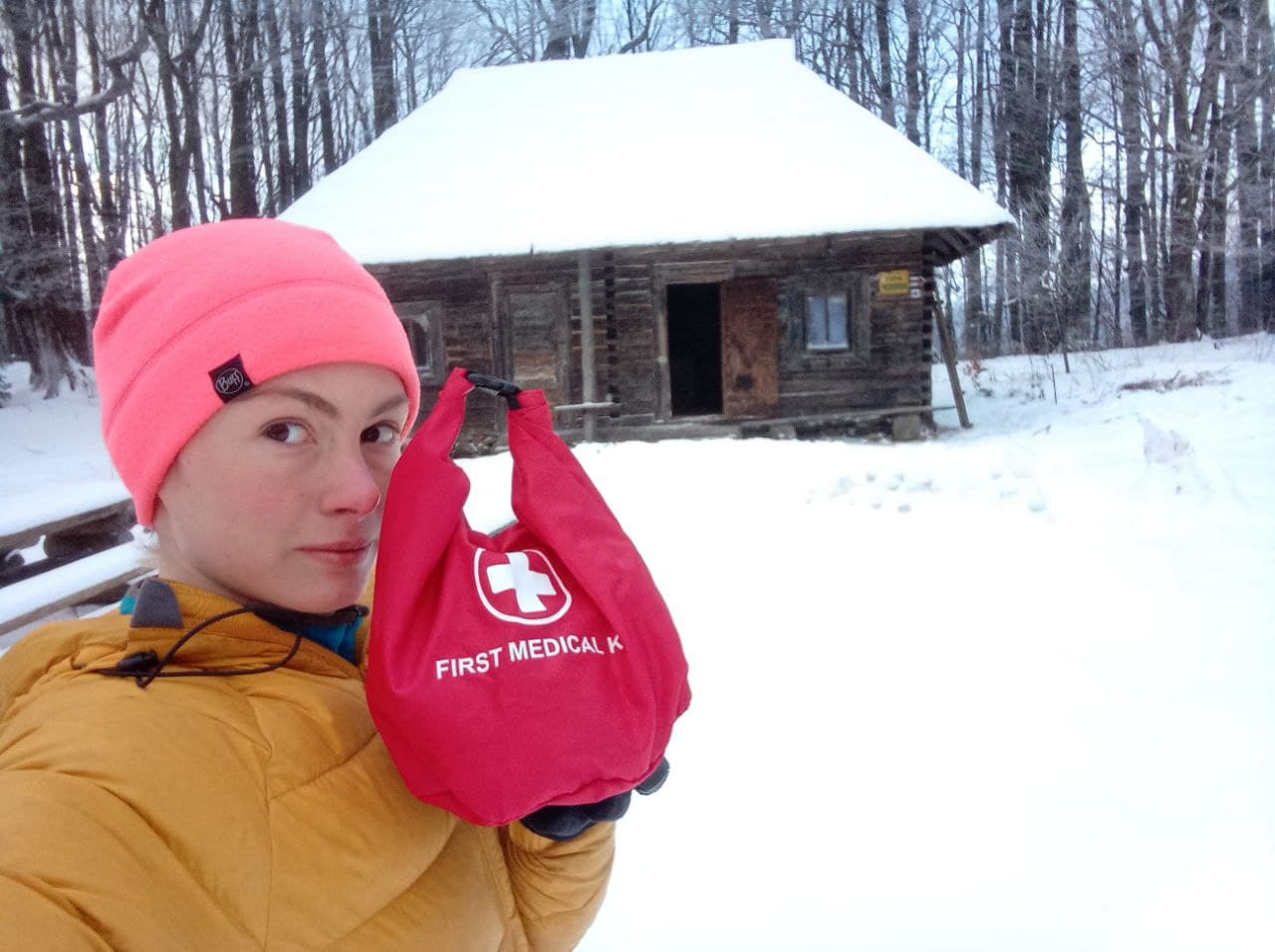 A hunting cabin near Kozakova Polyana mt.
48°49′59.38″N 23°08′04.61″E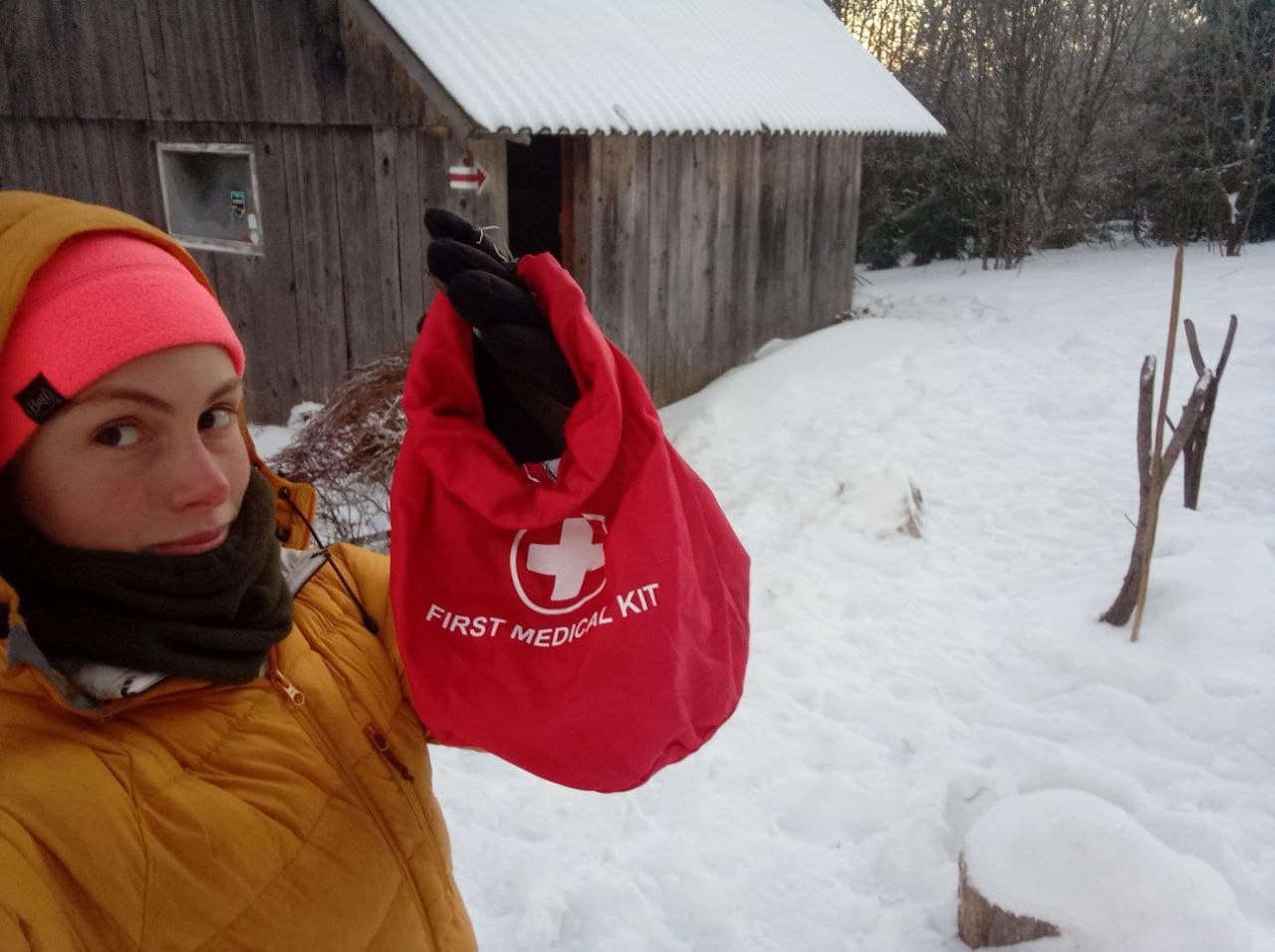 A stable on the Krasna montane meadow in the saddle between Hropa and Klymova mountains
48°19′51.69″N 23°49′58.31″E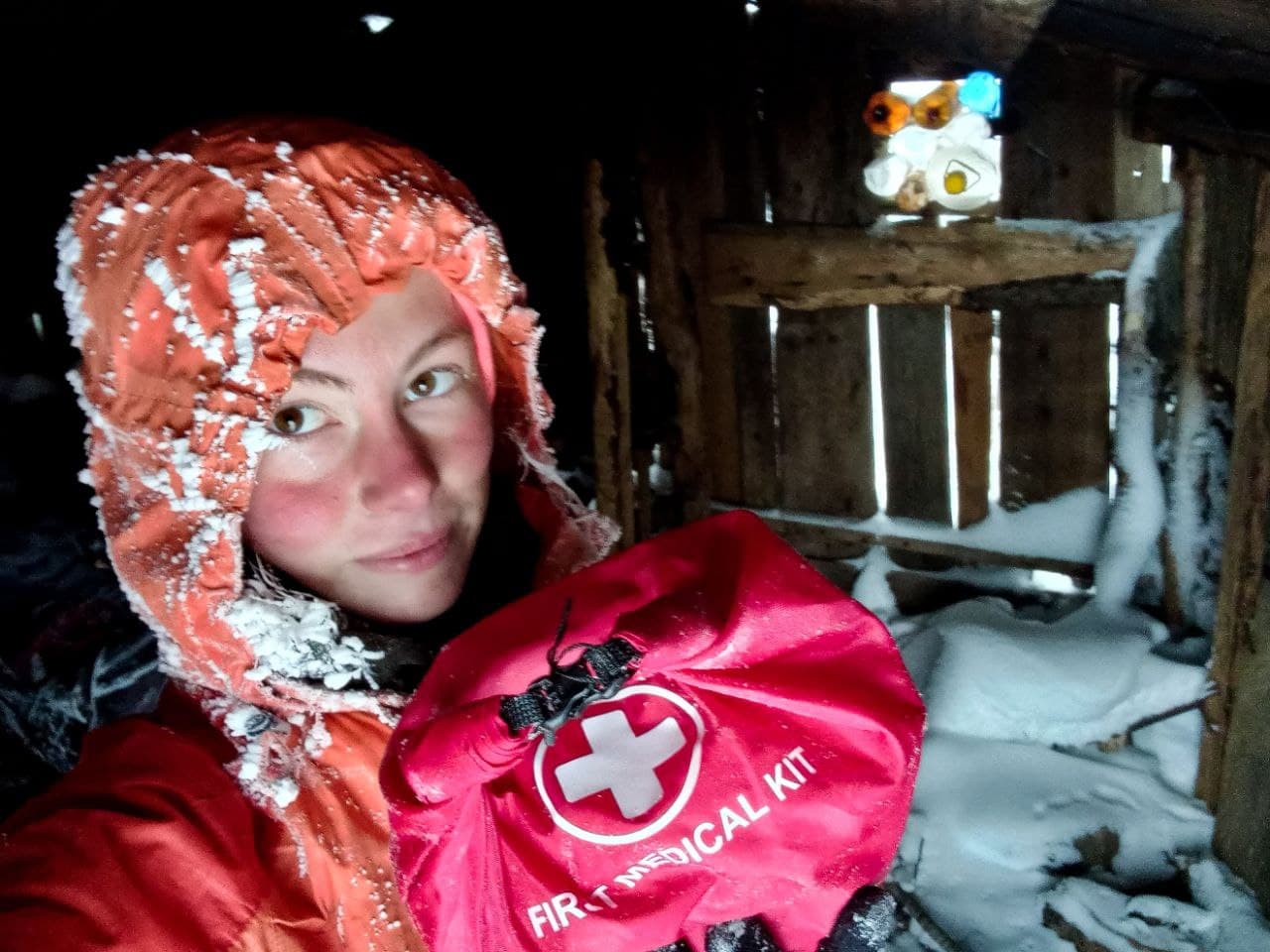 A hut near Shpanska mt., Svydovets
48°17′19.48″N 24°01′59.78″E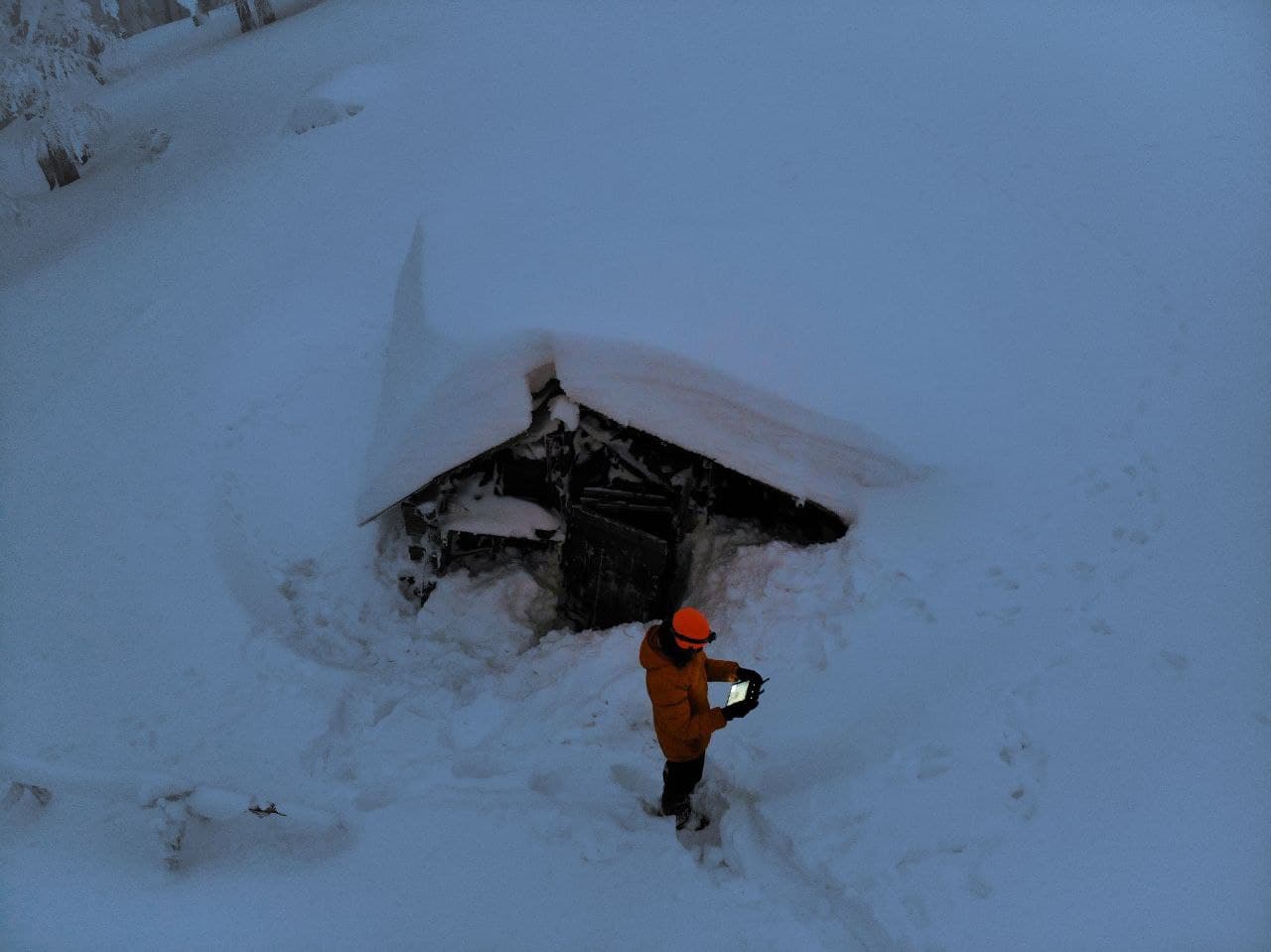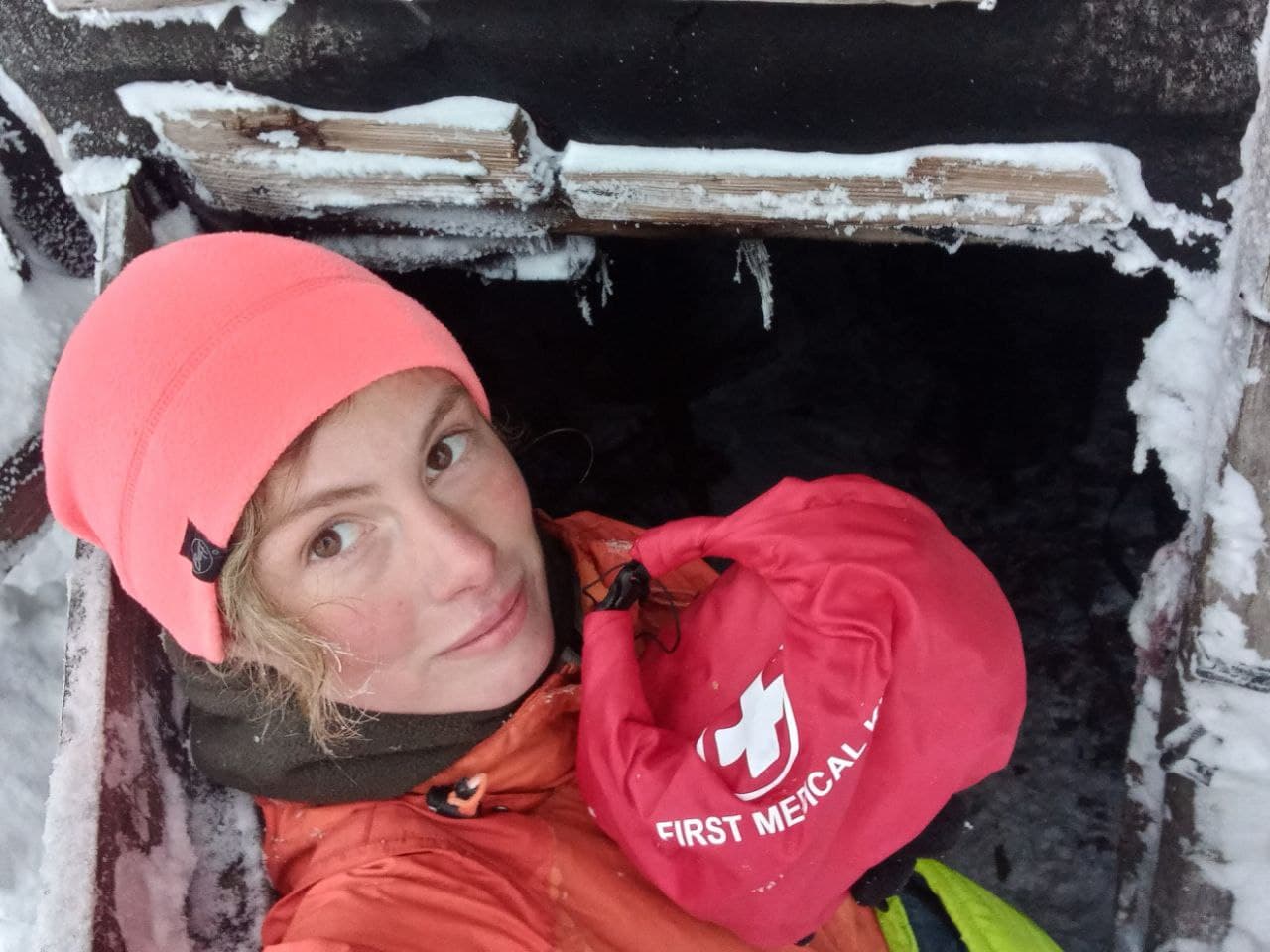 A hut with a stove on the Brailka montane meadow, Svydovets
48°11′14.42″N 24°15′24.4″E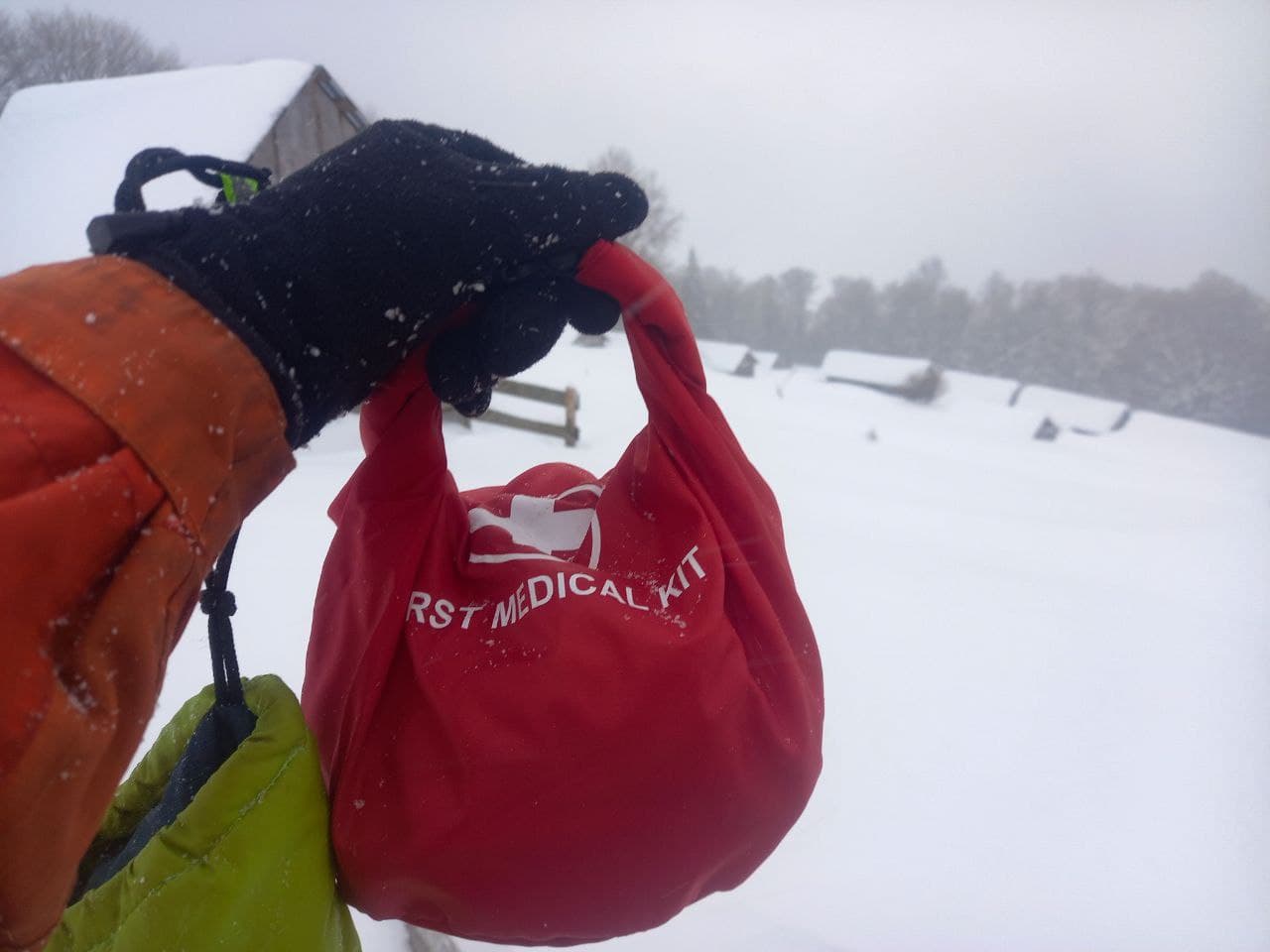 The Menchul montane meadow, Chornohora
48°09′28.77″N 24°20′16.23″E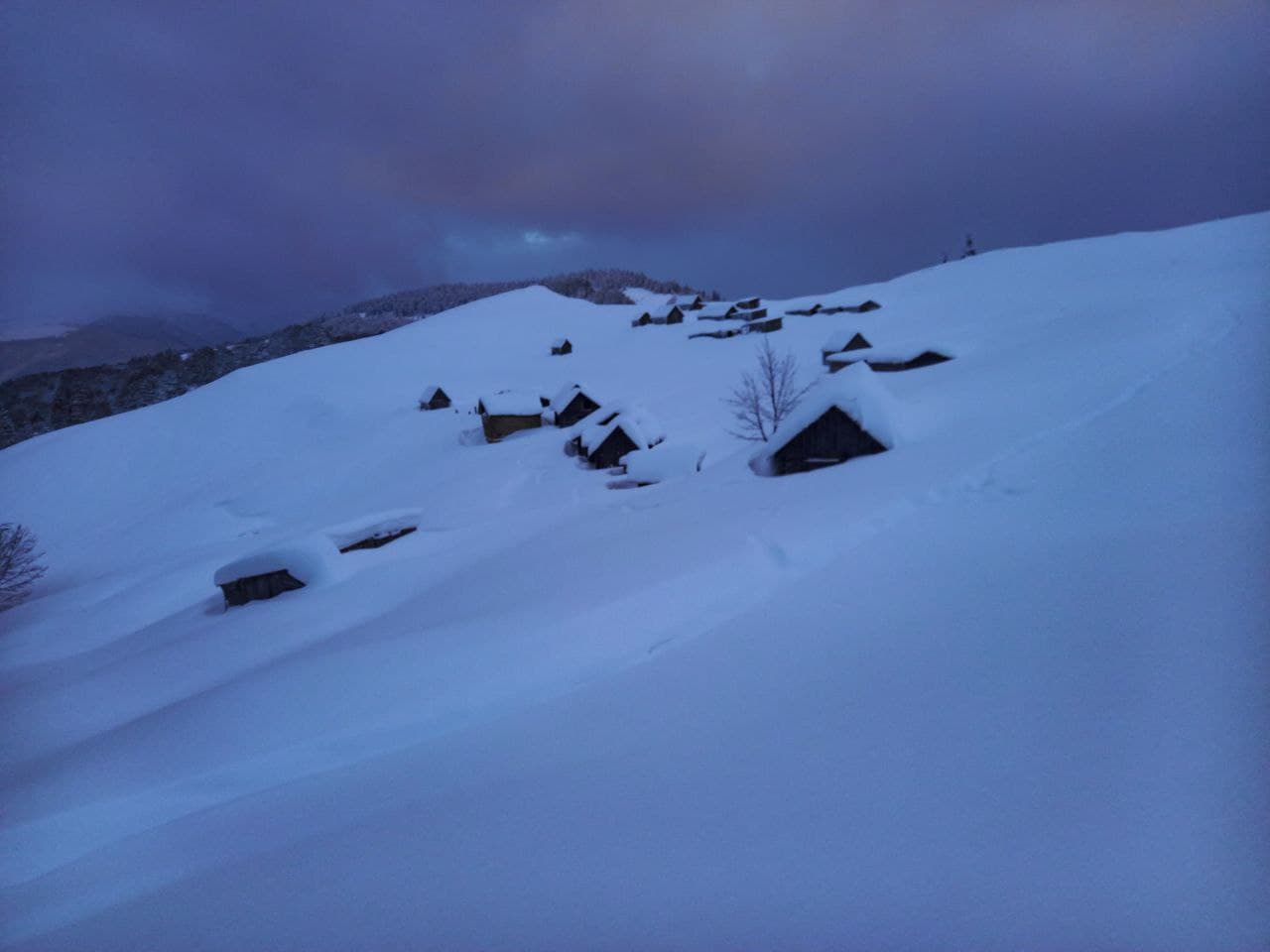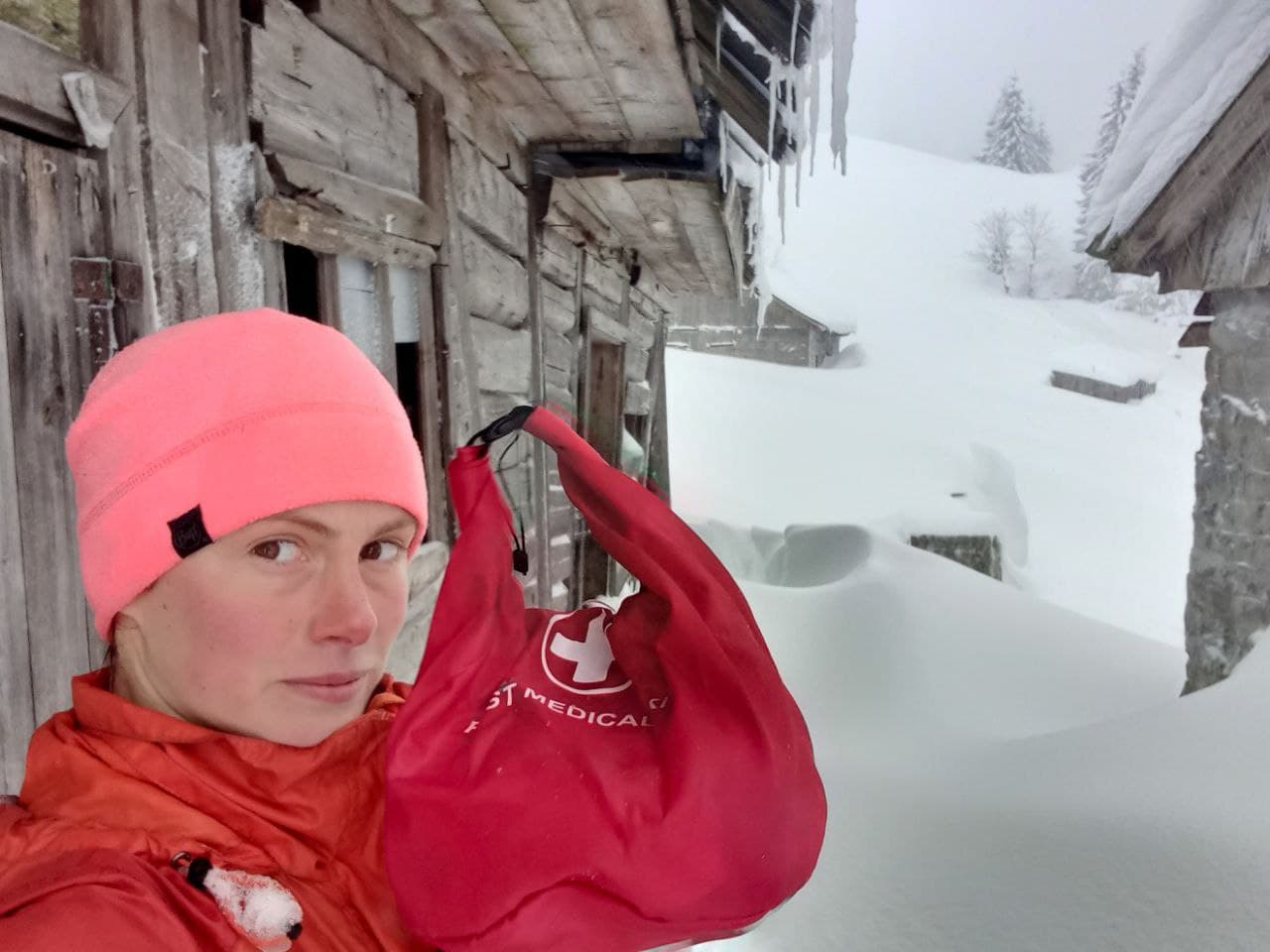 A pass between Petros and Hoverla mountains
(two first aid kits in the shelter and the reserve house)
48°09′35.7″N 24°28′02.53″E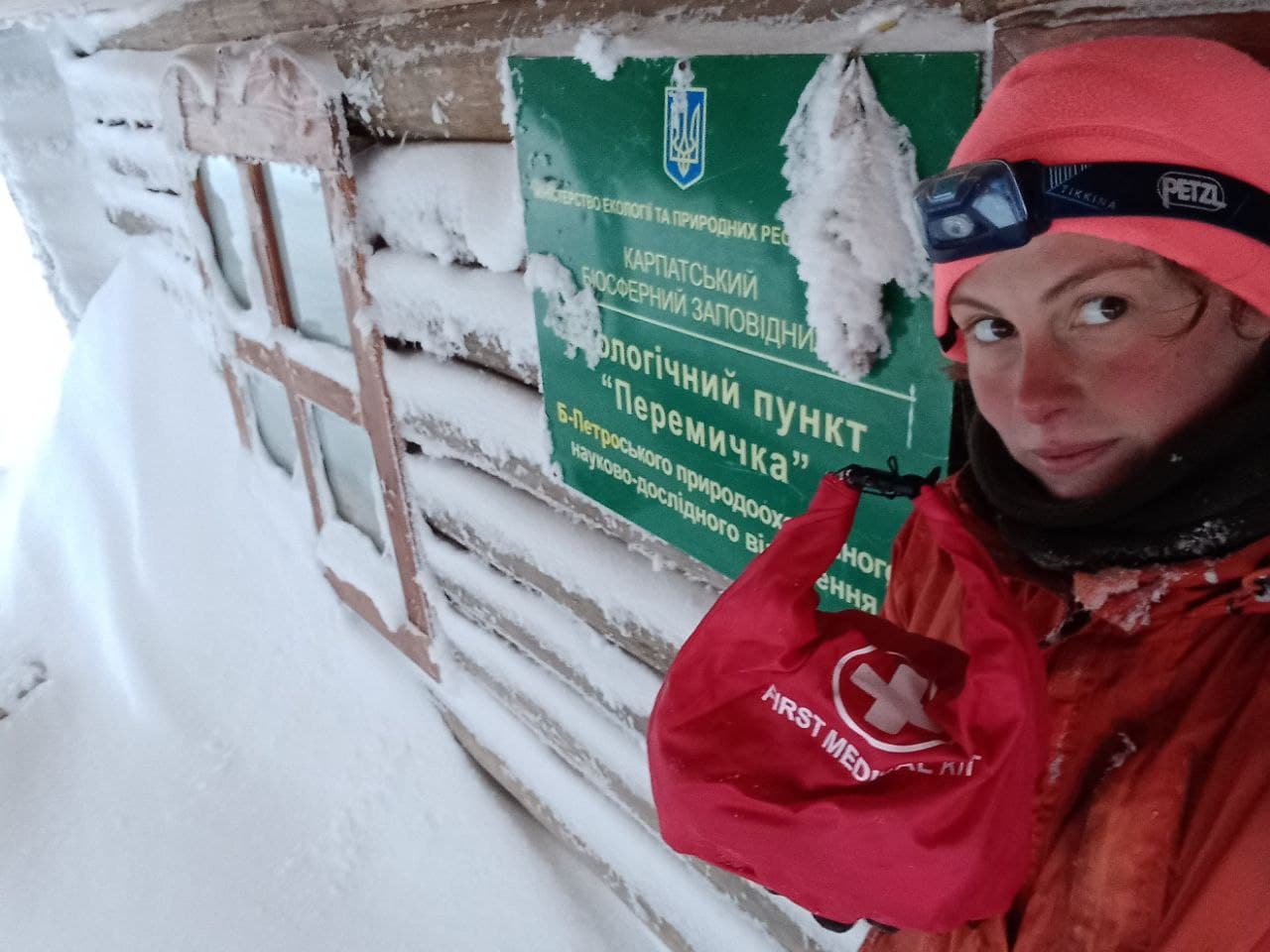 Eco-point near Hoverla mt.
48°09′42.44″N 24°29′30.63″E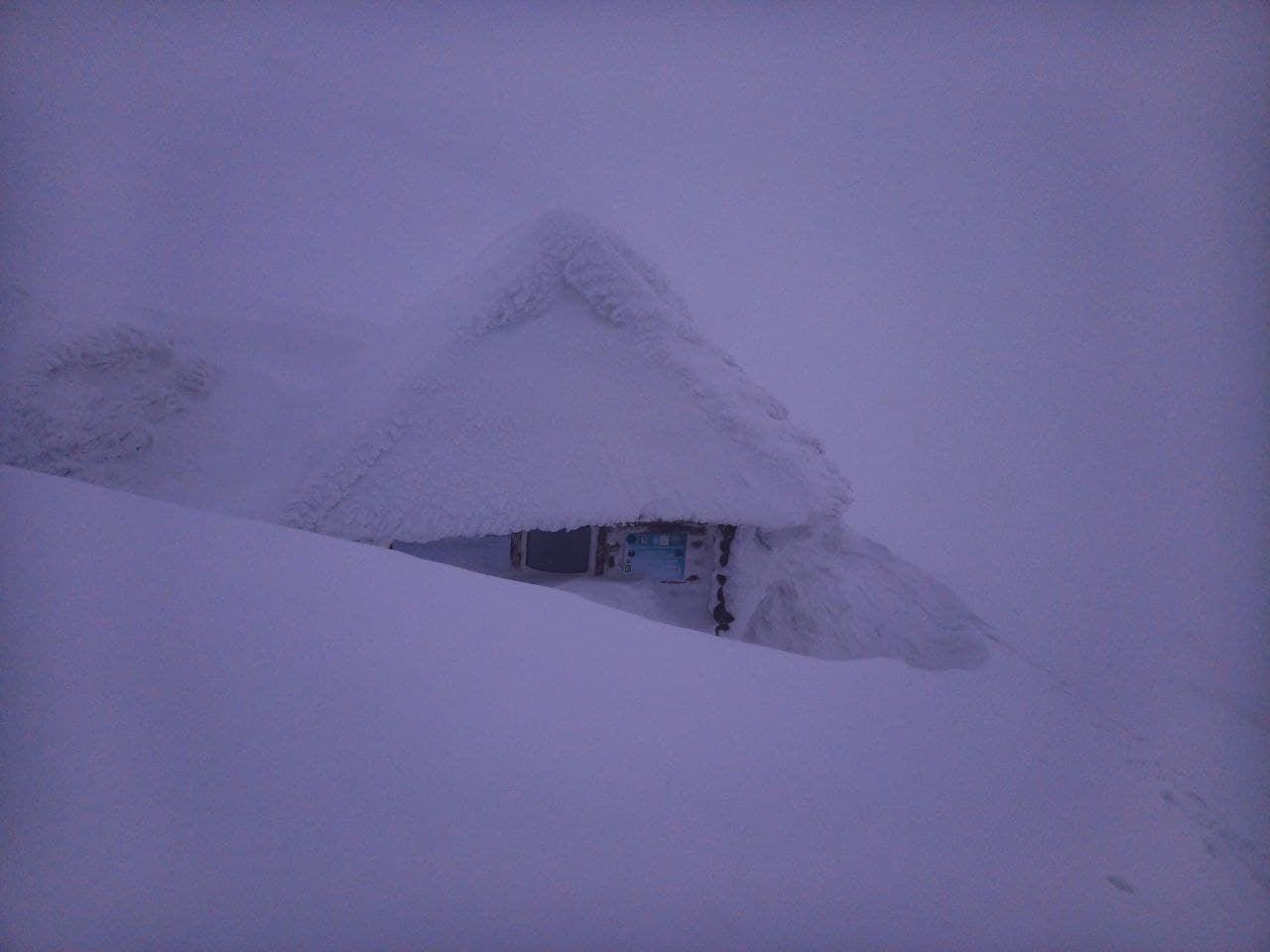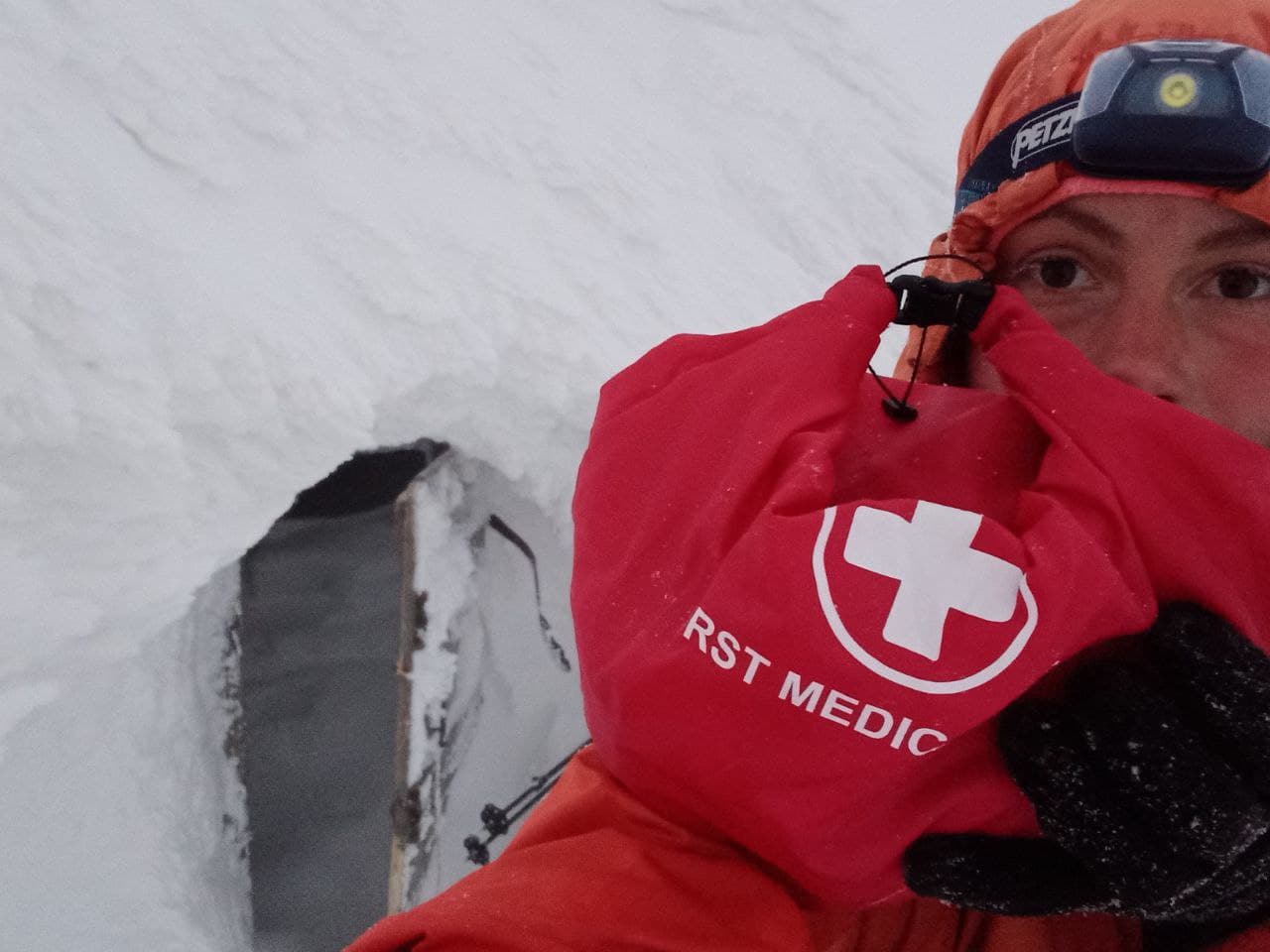 A hut on the Shchivnyk montane meadow
48°00′48.68″N 24°34′33.38″E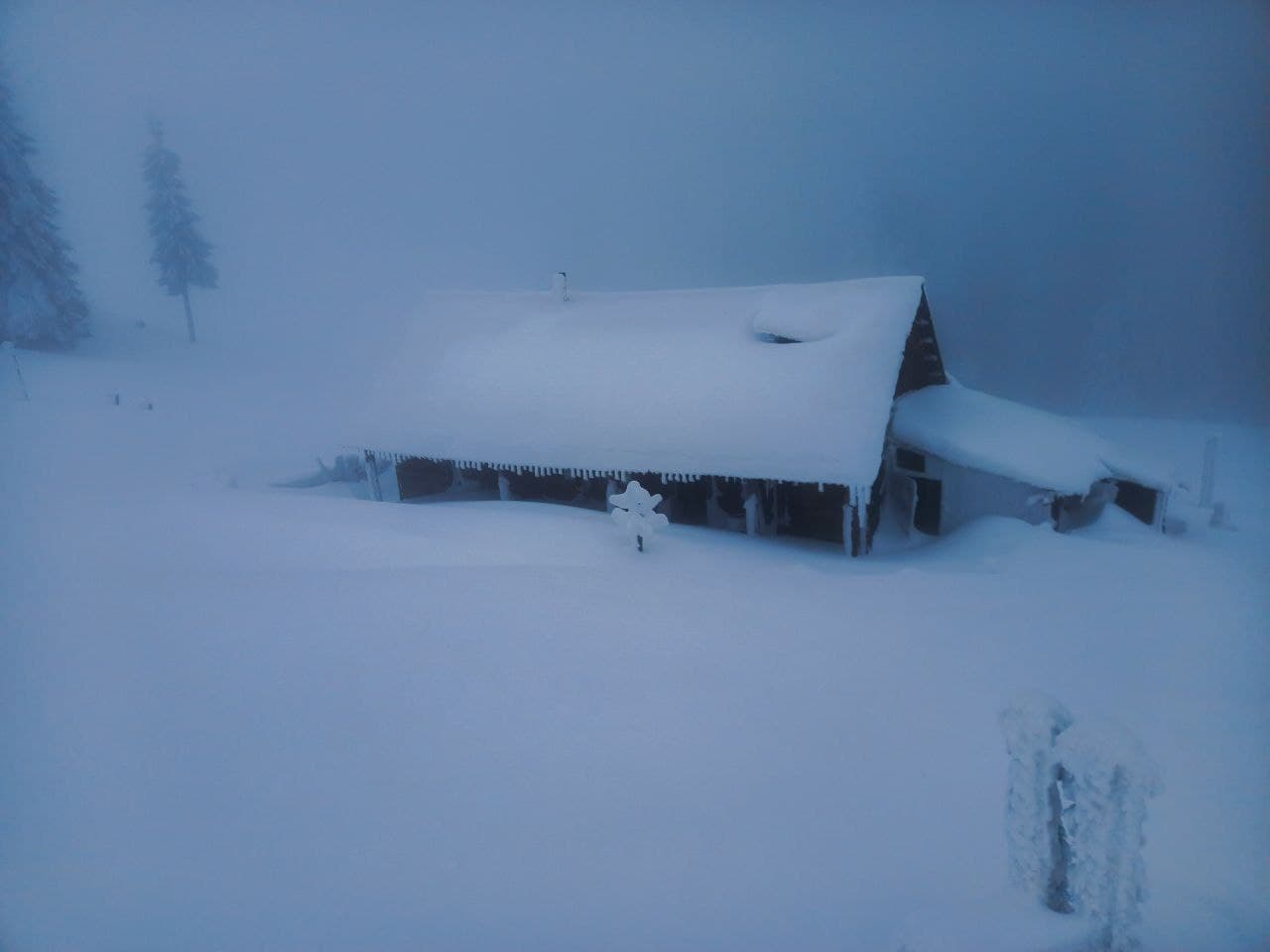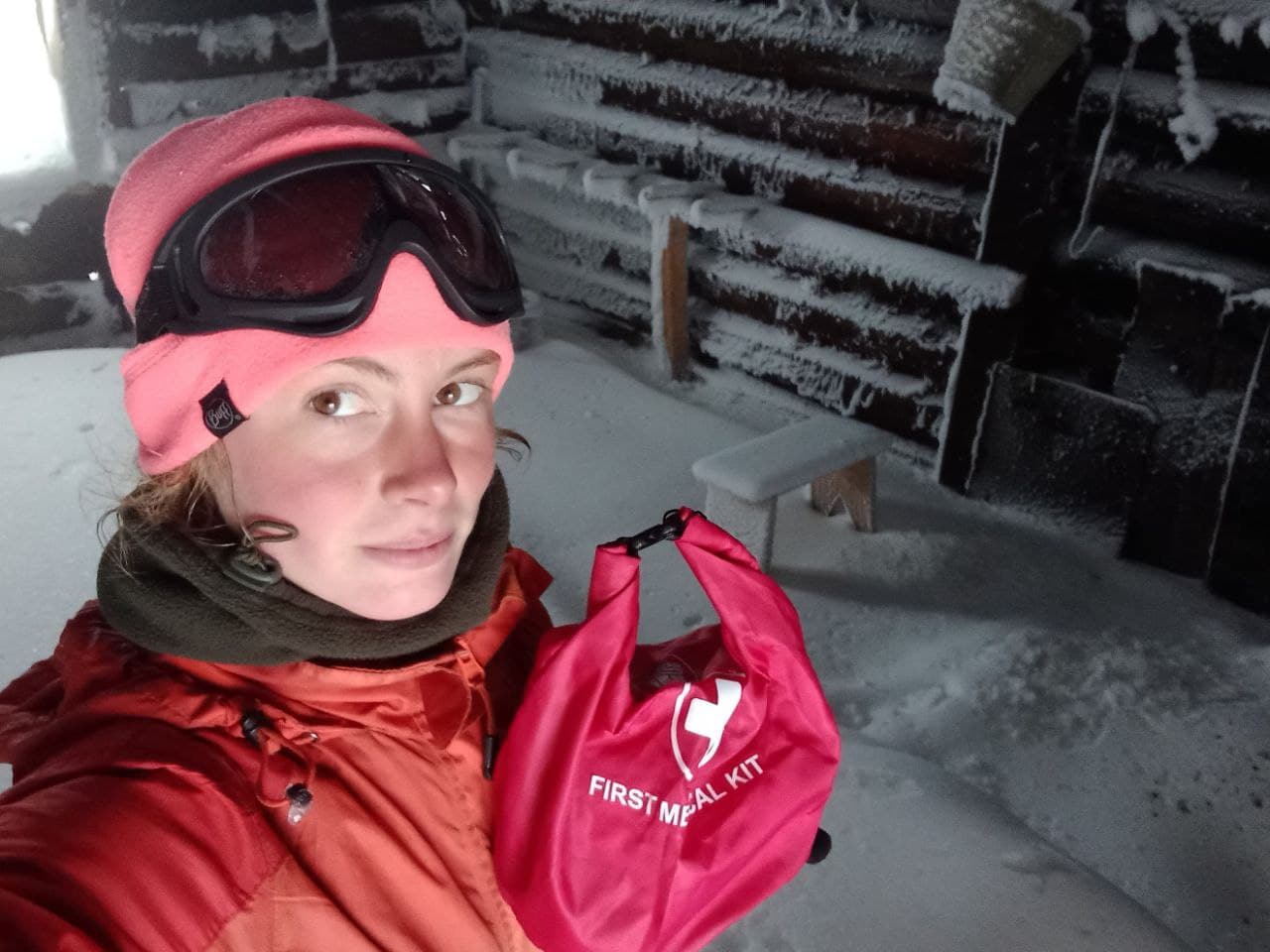 A hut on the Radul montane meadow
47°58′59.52″N 24°34′17.75″E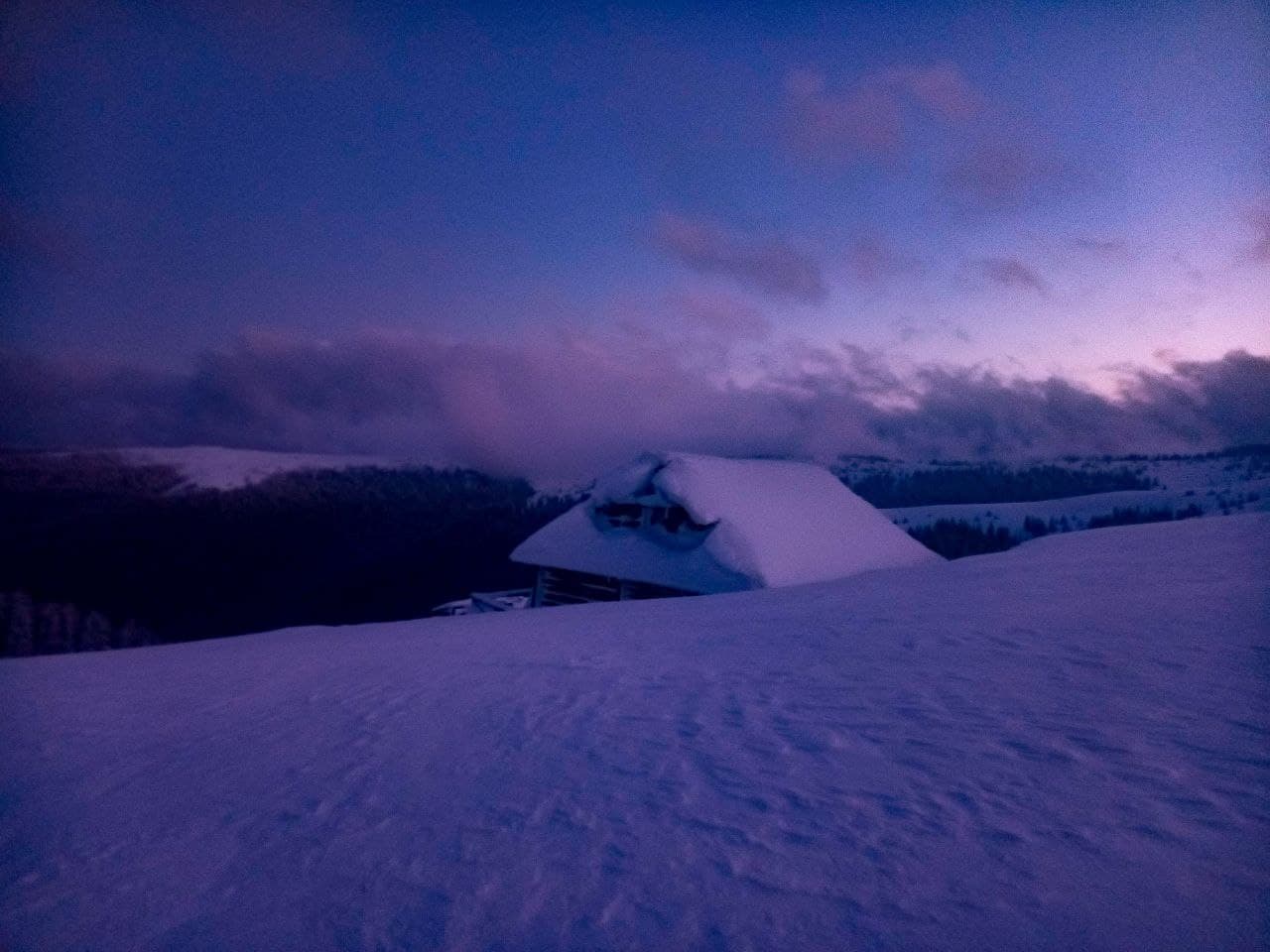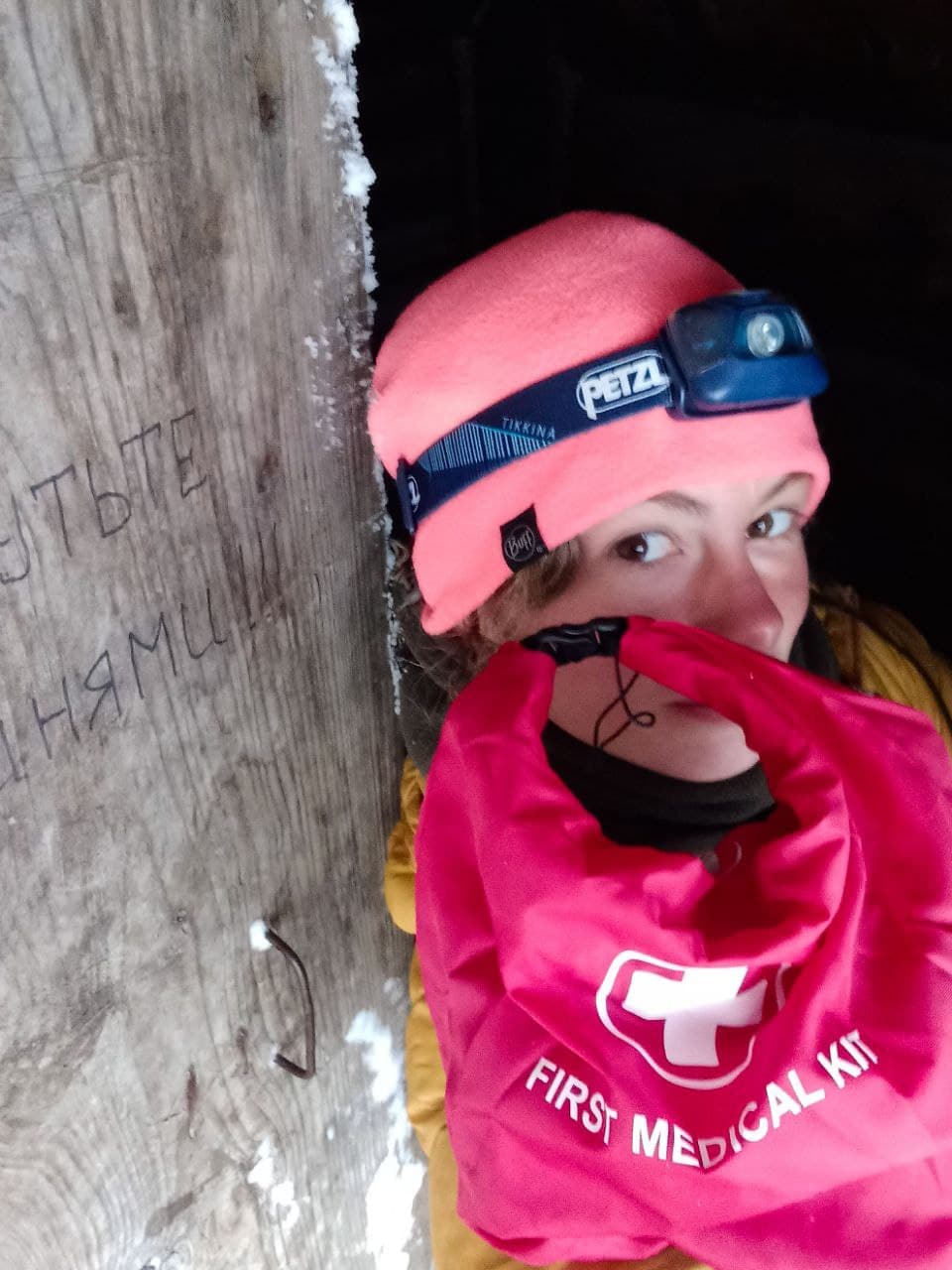 As you can see from the photo, winter rules the roost in the mountains. This made it difficult to approach certainmontane meadows. Initially, we planned to leave more first aid kits. But we failed to reach several locations, as the descents to the huts were extremely dangerous. But we do not give up: we found the travelers who will bring the remaining first aid kits to the highland shelters, so we will soon give you an update.

The cost of medicines and components made UAH 5,300. The sealed cases were provided free of charge by the equipment manufacturer Fram Equipment, the labelling stickerswere produced by ALT printing house.
You can contribute to the development of safe tourism here: